It was released in UK cinemas only 15 days into 2016, but Room is my favourite film of the year.
Synopsis: Based on the novel by Emma Donoghue, who also wrote the screenplay, Room follows the lives of Ma (Brie Larson) and her five-year-old son Jack (Jacob Tremblay), as they are held in a squalid shed which they call Room. We see the experiences of Jack as he ventures out of Room for the first time, to a range of new experiences, and the struggles of Ma as she tries to adjust to life again in the real world, after seven years of being held captive.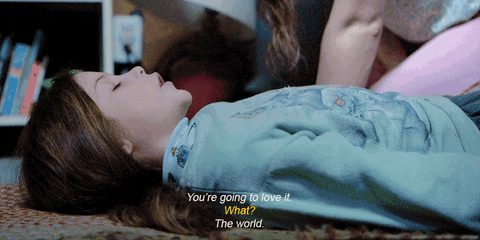 I urge you to seek out this amazing film if you have yet to see it, and I greatly look forward to seeing the work of Brie Larson (Ma) and Jacob Tremblay (Jack) in 2017 and beyond!
Read my review of Room here.
Warning, this trailer is quite spoiler-ish!