Moulin Rouge! is a brilliant example of a modern musical, with many quotable lines and catchy songs in a visually stunning film.
As a fan of Moulin Rouge! and an avid listener of the soundtrack, I have listed the songs from Moulin Rouge! in my personal order of least to most favourite:
Like A Virgin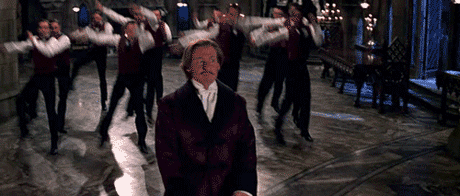 Lady Marmalade/The Can-Can
Hindi Sad Diamonds
The Show Must Go On
El Tango de Roxanne
One Day I'll Fly Away
Nature Boy
The Pitch (Spectacular Spectacular) Come What May (Reprise)
Elephant Love Medley
Sparkling Diamonds
Your Song
Come What May I basically love all of the songs from this film; this was a very hard list to arrange! I highly recommend Moulin Rouge! if you haven't seen this beautiful film.
All images courtesy of Twentieth Century Fox.